Why do you get out of bed every morning to work?
To make money, you'd likely respond. I love what I do, and I think it's important, you might add. I get out of bed because no one else can do what I do.
Even if it's not the main motivating factor that drives you, it's probably true that your perceived value matters to you. It's important that your work means something. Otherwise, why do it at all?
Being a thought leader in your niche takes this logic and applies it in earnest. When you're a thought leader, you're also so much more; you're the top of the pack, the person people trust, and the go-to source for expanding your niche to the outside world. 
Becoming a thought leader is not easy, but it is worth it. Below, we'll explore how you can use content marketing and your online presence to spearhead this effort. We'll also cover some tips you can use to get started.
What is Content Marketing?
Content marketing uses original content, like blogs, newsletters, videos, social media posts, etc., to discuss your niche. It ultimately has the benefit of boosting authority, trust, and knowledge about your brand. 
However, your primary goal should be to create useful, interesting content that is not overtly commercial. After all, nothing makes people want to do something less than being told to do it. 
Copywriting, on the other hand, is more directly commercial. Its goal is to sell. Content writing focuses more on sharing actionable information and potentially building a following, which means it gives you the power to influence your niche. 
As a result, many businesses, entrepreneurs, and organizations want to establish themselves as thought leaders through content marketing.
4 Benefits of Being a Thought Leader in Your Niche
When you're a thought leader, you're the ship's captain. You help steer the content and efforts within your niche toward the things you value. You also shape what it means to be a part of your niche in the first place. 
It probably comes as no surprise, then, that being a thought leader comes with many perks. The following benefits make striving to be a thought leader an effort worth its weight in gold. 
1. More Collaboration and Exposure
As a thought leader, you gain more visibility in your niche. Your expertise and unique perspective attract attention, leading to increased recognition and exposure. 
This can result in new and exciting opportunities, such as speaking at conferences, giving interviews, writing guest posts, and receiving media coverage. These leads further amplify your reach and establish you as an expert, even to those outside your niche.
Likewise, you gain connections and forge relationships with like-minded individuals. This helps you expand your network and discover areas for growth, partnerships, and joint projects. 
2. Opening New Doors for Your Business
A leader is someone who knows their stuff. They're also someone who's credible enough to wade outside of their normal waters. Who would you want teaching a course on your niche: a relative stranger or a name you know and trust? 
Whether it involves selling educational content, starting a new site and media channel, or branching out to bigger projects, your potential expands rapidly when you're a thought leader.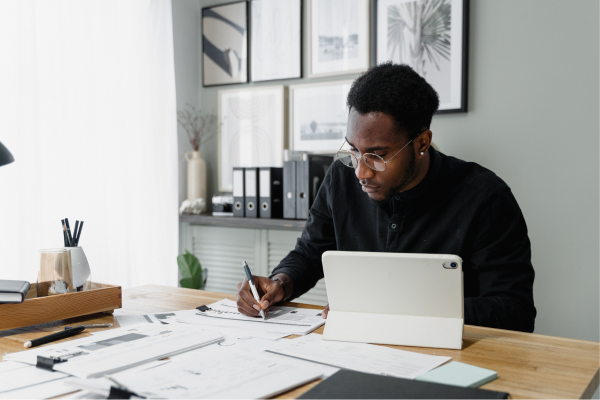 3. Continuous Growth and Learning 
Being a thought leader necessitates staying at the forefront of industry developments. You can't lead if you have no idea where to go and can't teach what you've never learned.
By actively engaging in research and sharing insights, you deepen your own knowledge while staying ahead of the curve. Doing so helps you maintain a competitive edge that makes you even more invaluable. 
4. Leading the Conversation
You position yourself as an authority figure when you consistently share valuable insight and expertise. You become a credible and reputable source of information. You also earn the trust and respect of your peers and audience.
Perhaps most importantly, though, as a thought leader, you can change how the world talks about your niche. You can make points that others haven't thought of, completely redirecting the conversation to what you know to be best. 
This asset is highly powerful in business. And, with the power of the web at your fingertips, you can create an effect that ripples across your entire niche globally. There's no better way to leave your mark on your niche.
How to Establish Yourself as a Thought Leader
If you want to show that you're a thinker worth listening to, you need to prove it. Show, don't tell, your expertise by creating content that boosts your reputation and demonstrates your skills.
Find Your Voice and Message
Every great speech in history has one thing in common: it has a clear, powerful message. Better yet, it's rich with the nuance and personality that only a well-established voice and mind can create. 
Set your content and research apart from the crowd by finding this voice for yourself. What do you hope to gain? What do you want to share? Why are you passionate about becoming a thought leader?
Build a Blog
Creating a blog that considers search engine optimization (SEO) is a great way to start building your authority. 
SEO blogs come up organically on a Google search and answer questions without directly promoting a product or service. You can build a blog on a pre-existing site or start a new one. 
Write about topics within your niche that people might need answers for. Figure out those questions and answers by conducting keyword research on Google and scoping out the competition. 
Look out for words suggested by Google's auto-fill feature, results in the "People Also Ask" section, and words used frequently by high-ranking results. Determine what works, then one-up it.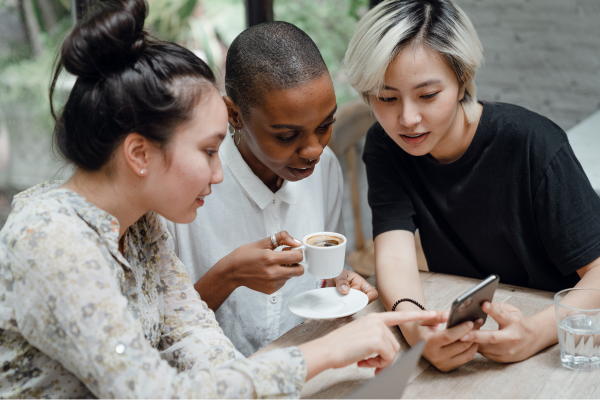 Create Engaging LinkedIn Posts
If you're a business or individual trying to reach other businesses (B2B), you need to use LinkedIn for your marketing. Keeping up with consistent, high-quality posts on LinkedIn helps you connect with others in your niche and show them what you know. 
LinkedIn posts also fall under the umbrella of "content marketing." You can share information in easy-to-read snippets like bullet-pointed lists or graphics. Add images, emojis, and dynamic features to your posts to help them stand out. 
No matter what, make sure your posts are readable and concise. Grab your reader's attention; don't let it go until you hit your last period. 
Final Thoughts
Becoming a thought leader in your niche is a wise choice not only because it helps you achieve your goals but also because it gives you a chance to make a difference. Anyone can enter a niche to try and make money or gain exposure, but fewer people can leave a lasting impact that's worth far more than monetary gain. 
We at Inkless understand this commitment. Our goal is to shape how we read and write on the web for future generations. We strive to be thought leaders because we know the content we produce affects people profoundly; we have the responsibility to ensure it's correct, helpful, and considerate. 
If you share this passion, we want to work with you. An Inkless blog or site offers benefits you can't pass up:
We never miss a deadline.

Our unique, engaging, and valuable content ranks well.

We are storytellers with a vested interest in helping organizations and businesses connect deeply with their audiences.

We personalize our services to fit your niche.

Our affordable pricing plans won't break the bank.
Reach out to us via LinkedIn, our website, or by contacting info@inklessagency.com to start a conversation. We're eager to learn how we can help make your vision a reality.